The 3rd Hong Kong Secondary School Cosmetic Formulation Competition (Year 2023) – 2nd Runner-Up
2023-08-12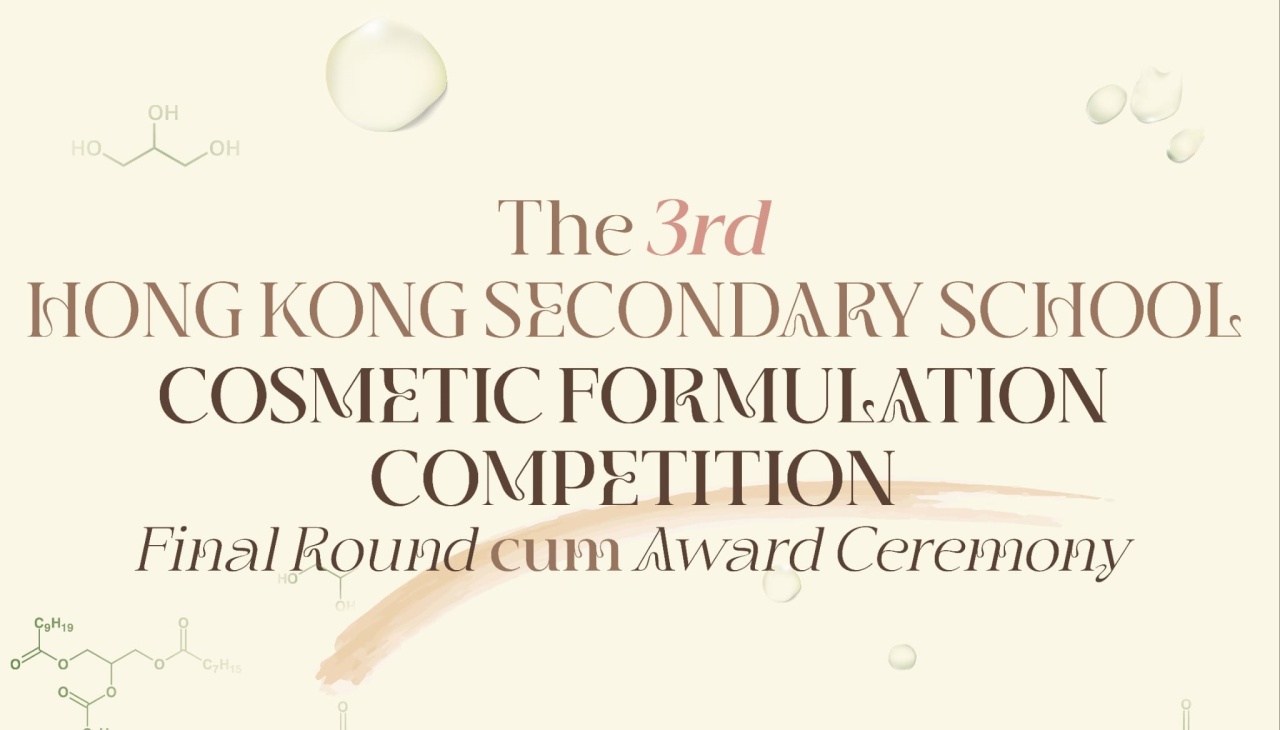 The 3rd Hong Kong Secondary School Cosmetic Formulation Competition (Year 2023) – 2nd Runner-Up
12 Form 4 students participated in the 3rd Hong Kong Secondary School Cosmetic Formulation Competition co-organized by the City University of Hong Kong (CityU) and the Hong Kong Society of Cosmetic Chemists (HKSCC). Students attended training workshops in CityU to gain understanding about cosmetic products and their fabrications. Prompted by such valuable learning experience, our students initiated their research on cosmetic products, and were able to apply their Chemistry knowledge to formulate their own cosmetic products: Face Cleansing Milk, Face Cleansing Gel and Make-up Remover. Students were involved in the video making and report writing to showcase their products as well.
One team among the 12 students was shortlisted from 74 teams to compete in the Final Round cum Award Presentation Ceremony. Students made an outstanding presentation and booth promotion to display their work to over 200 audiences, which includes university professors, guests, experts and chemists in the industry. With the great effort made, our students reaped the 2nd Runner-Up in the Cleansing Gel category. They had also developed a deep interest in Chemistry and Cosmetic Science through such valuable and rewarding experience.
The students involved are listed below:
Face Cleansing Gel – 2nd Runner-Up
Class of year 22/23

Name

4C

Gigi Lam Lok Chi

Kedia Smriti

Renesmee Hui Ka Lam

Singh Jaskirat
Students were awarded a trophy and certificates. Congratulations to the awardees and wish them success in the upcoming competitions!
Teacher in charge: Ng Man Yin