Underwater Robot Competition 2022
2023-02-25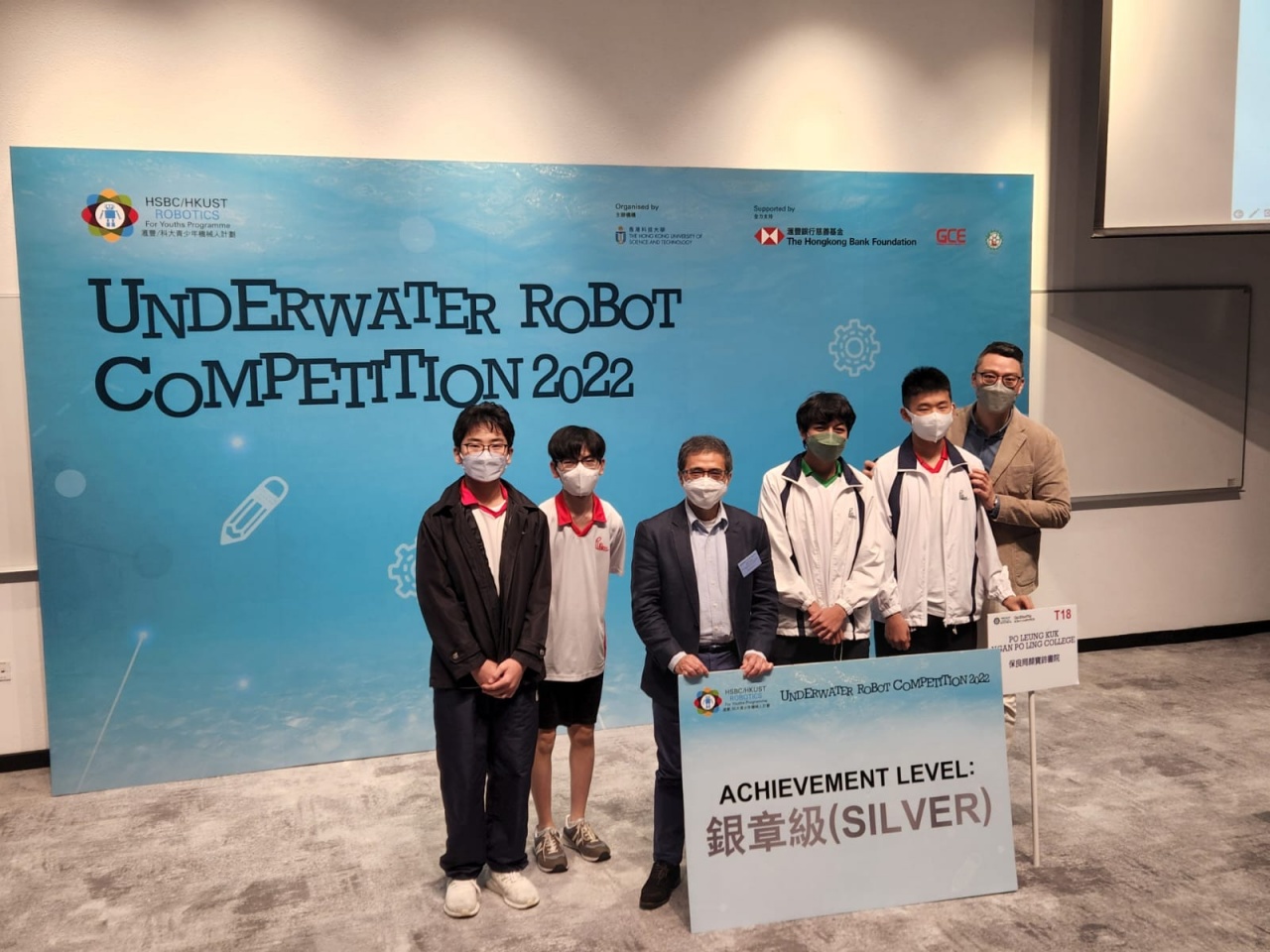 Underwater Robot Competition 2022
Our Underwater Robot Team took part in The Underwater Robot Competition 2022 on 4 December 2022. The competition is one of the main activities under the HSBC / HKUST Robotics For Youths Programme which aims at developing experiential learning for iSTEAM education through robotics; nurturing students at young age for future skills; encouraging multi-disciplinary collaboration and contributing to the wellbeing of society.
With the active participation and satisfactory performance of the team in completing the required tasks on the day of competition, our Underwater Robot Team was awarded Silver Award (Achievement Level) in the prize presentation ceremony held at HKUST on 25 February 2023. The team members are as follows:
Bagale Krishna (3C)
Cai Yi (3D)
Ching Ho Long (3B)
Ho Tsz Shing (3A)
Congratulations to the awardees and wish them success in the upcoming competitions!
Teachers in charge: Mr. Lam Cho Hon, Mr. Chan Sung Chun and Mr. Ching Ho Yin (Robotics Team Coach) of STEAM Committee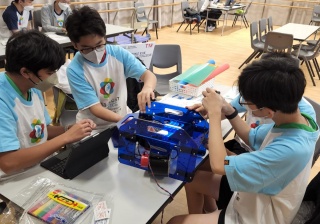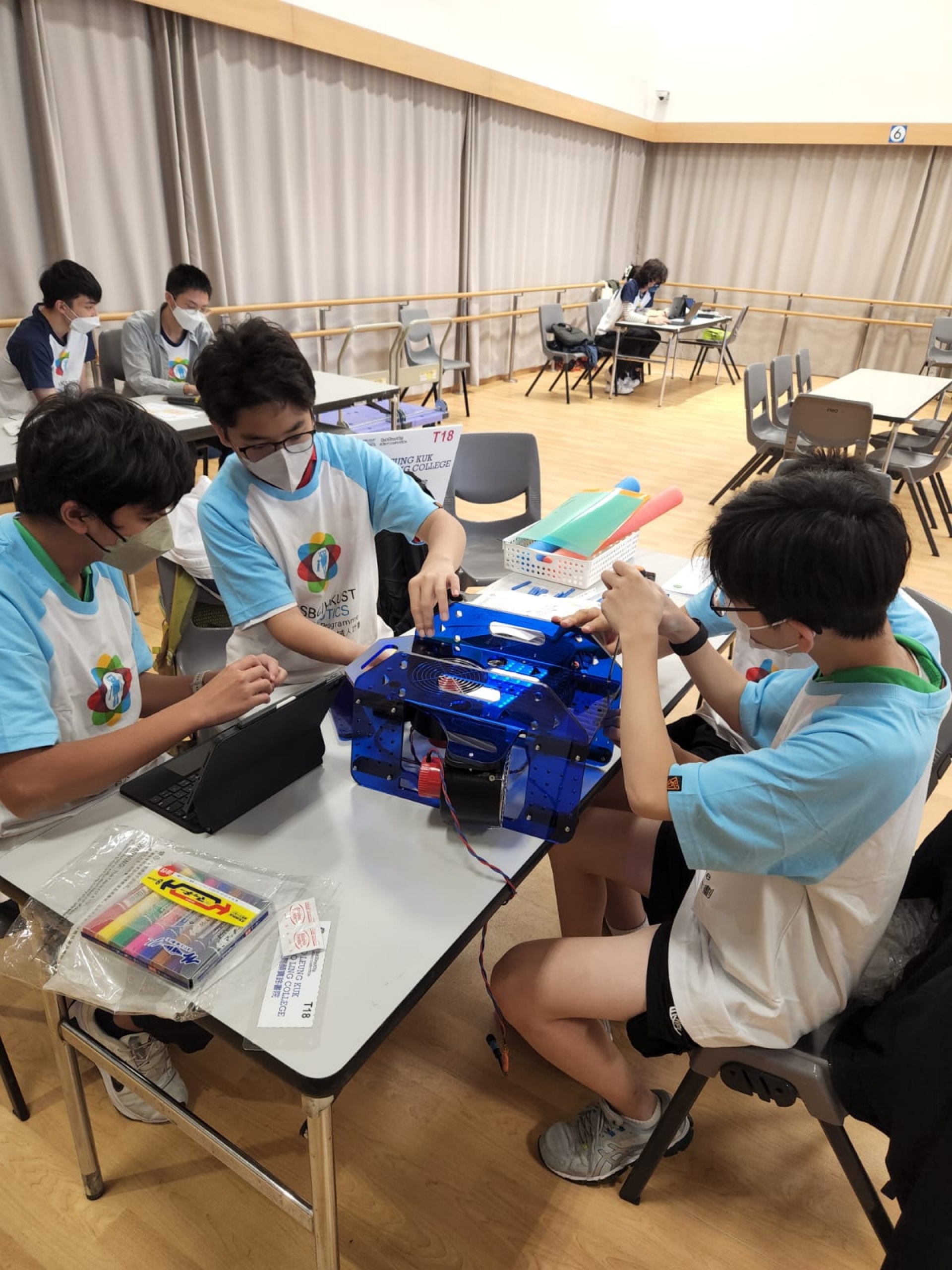 Good collaboration is demonstrated by the team throughout the competition.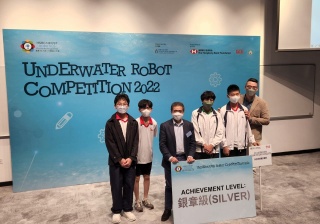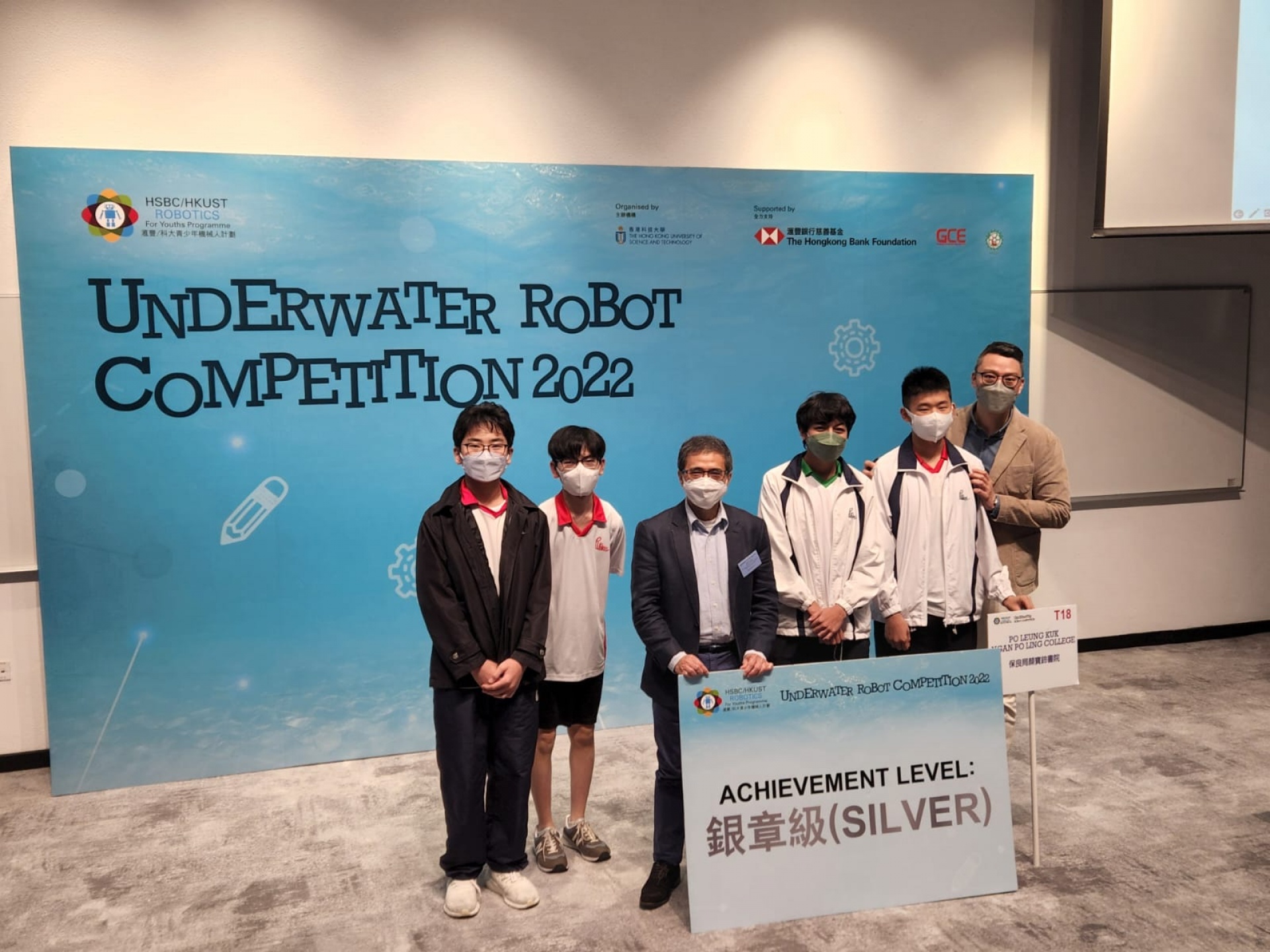 Our Underwater Robot Team is awarded Silver Award (Achievement Level).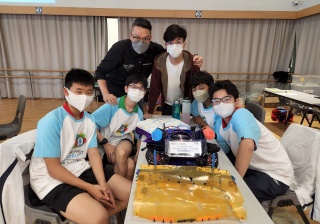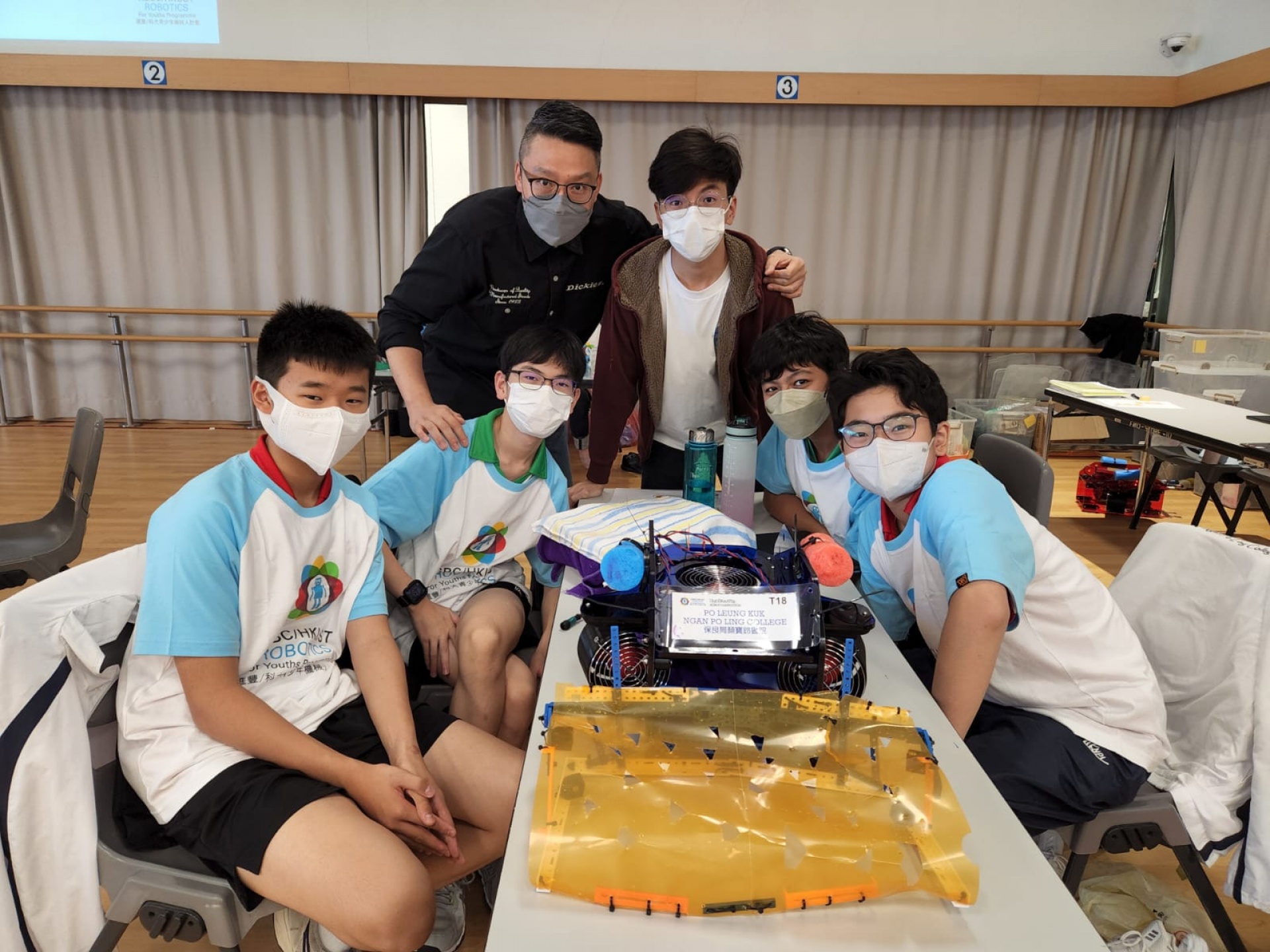 Group photo on the day of competition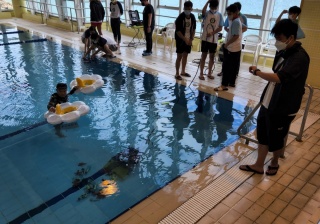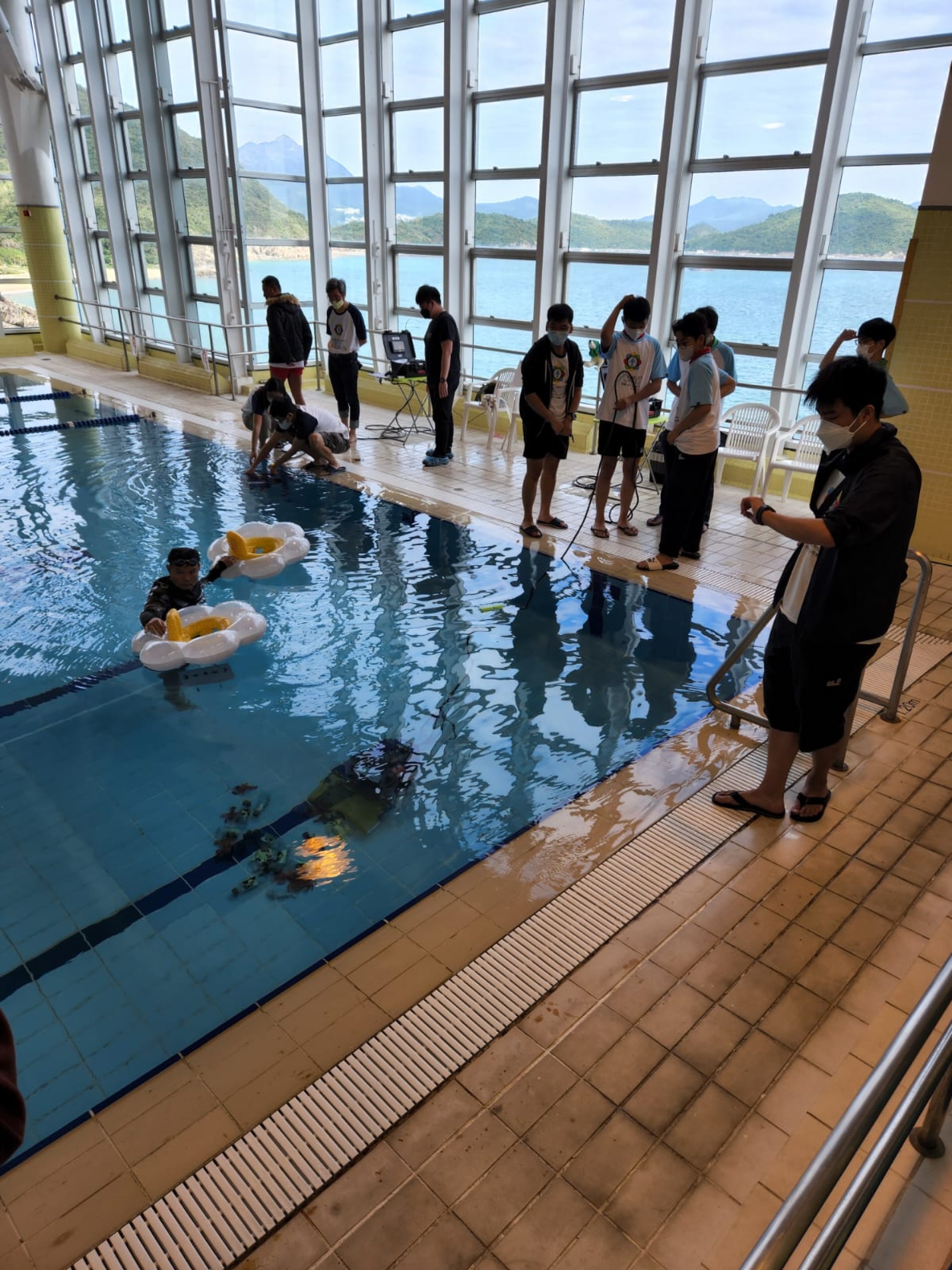 Controlling the underwater robot for completing the required tasks is more challenging than expected to the team.